Country or not Country?
Illustrations made for a CD booklet. The first illustration shows a few sheep in the countryside. A hole has been cut out to show the sheep underneath. When the booklet opens, the sheep appears in an urban polluted environment.
Illustrations faites pour présenter un CD. La première illustration montre des moutons dans la campagne. Une découpe est faite pour laisser apparaître un mouton de la deuxième illustration. Quand on ouvre le livret ce mouton apparait finalement dans un cadre urbain et pollué.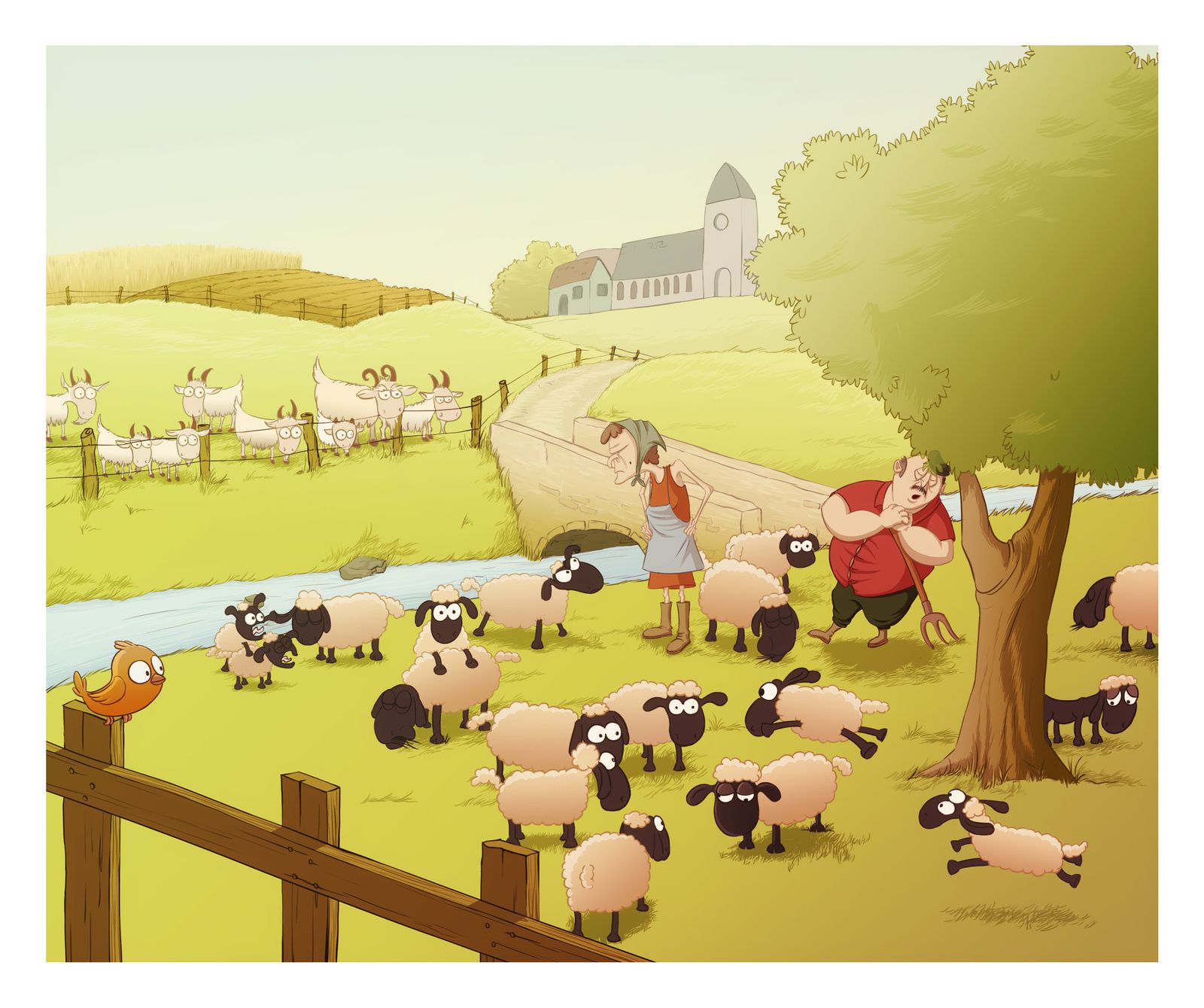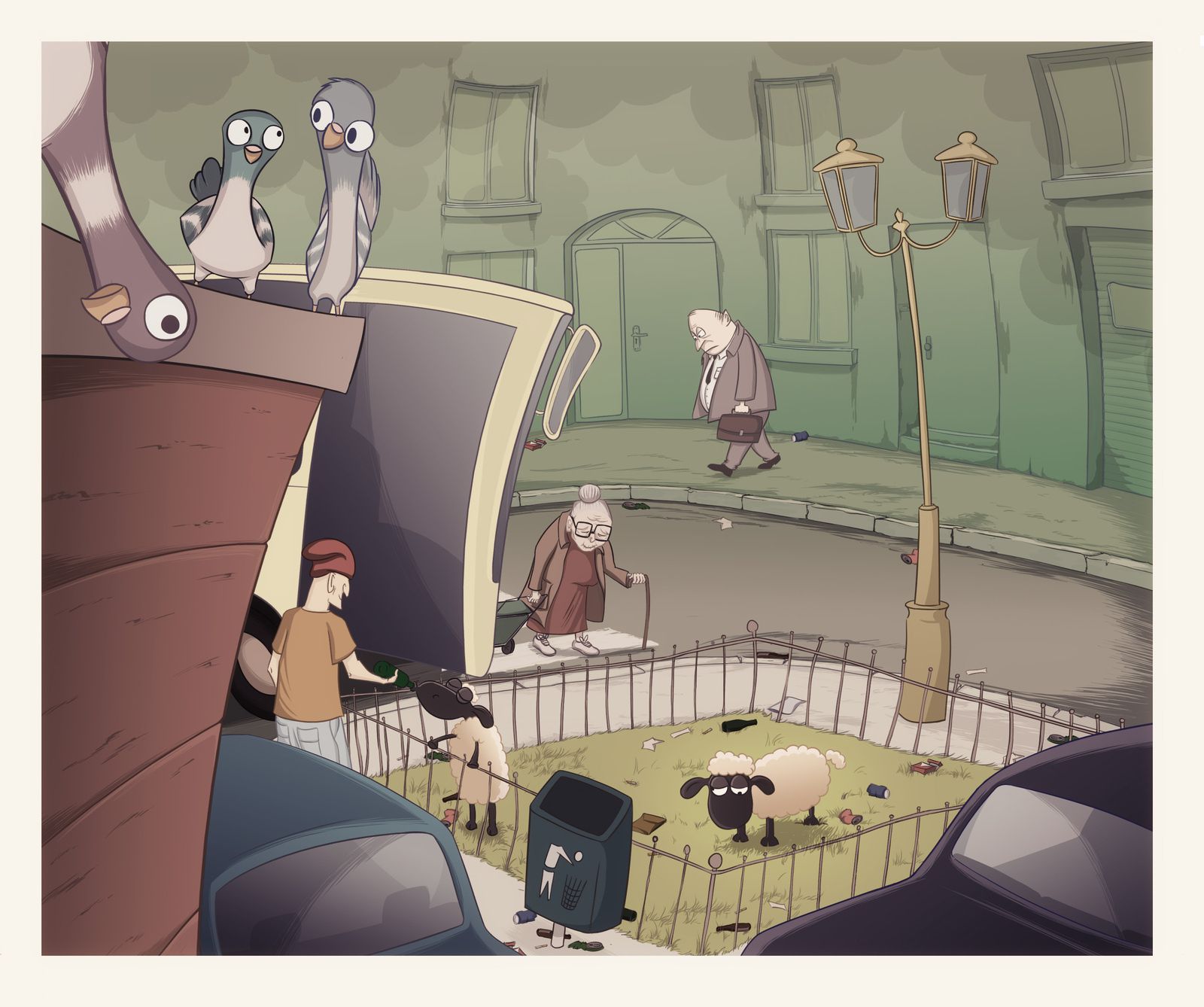 Click on the image to see more!